The stars of Ball Pythons and Green Iguanas: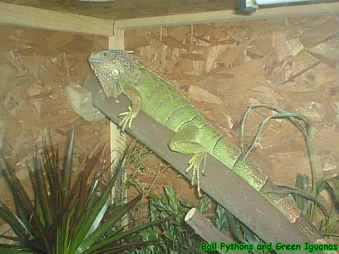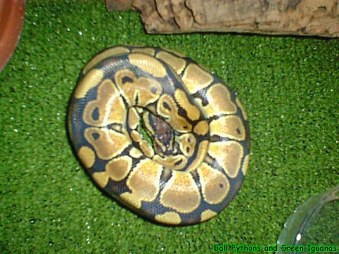 WELCOME!!
Welcome to Ball Pythons and Green Iguanas, I am very pleased that you have decided to come to this site. For all the new visitors to this site i hope you like it and continue to come to the site to see the new updates. For frequent visitors to the site you will notice a major difference, the site has undergone a major overhall! It is now simpler to navigate around the site and it now looks better.
I hope Ya'll like it and remember to come back frequently to check out the new updates and features that i WILL be adding to the site in the near future, stay tuned!
Site Last Updated On : October 2001
I would love it if you wrote your comments on the site in my guest book so I may have an idea of 'Whats hot and whats not' about my site so improvements can be made. All comments are apreciated and i love to see and read about people who have been to my site!
If you have any problems then just E-mail me at